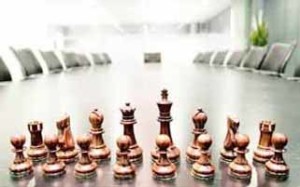 Five Degrees Consultants are certified to administer the following tools and assessments, which are used to create a detailed, working knowledge of a participant's personality, emotional intelligence, behavior, and thinking style. Our expert consultants choose tools and assessments for each participant on a case-by-case basis, based on which tools will provide the most relevant, useful data for the participant.
EQi 2.0 ®

The EQi 2.0 ® assesses emotional competencies on a 16-scale inventory. A "point-in-time" assessment, the EQi 2.0 identifies strengths and gaps in emotional development and capabilities. EQ skills can be learned and practiced; therefore, the EQi 2.0 can be used over time as a measure for emotional awareness and interpersonal effectiveness.

16 PF (16 Personality Factors): Personality Assessment

This instrument provides a profile of an individual's basic personality characteristics in relationship to leadership characteristics and style. Compared against normed groups of highly skilled and successful leaders, the 16PF Profile can provide valuable information about core strengths and personality tendencies that help or hinder the developing leader.

DiSC

DISC is a four-quadrant behavioral inventory assessment that provides insight into characteristics inherent to leadership style development. DISC can be used effectively for individual coaching or team development by enhancing awareness of one's own style and encouraging communication tailored to meet the needs of people with diverse styles. DISC often becomes a universal language within organizations.

HBDI

The Herrmann Brain Dominance Instrument (HBDI) assesses thinking styles related to leadership and communication. Based on years of research, the HBDI accurately predicts the sequence and priority of thought-driven actions in a four-quadrant model. The HBDI is an excellent instrument to help individuals build on their strengths, and groups to recognize and value cognitive diversity to deliver the best results.

360 Feedback

360 feedback is valuable in helping individuals see their strengths and weaknesses through others' eyes. 360 feedback can be conducted in a number of ways, most common either an online survey format, or an in-depth individual interview process.

In a structured interview process, a number of people who relate frequently with the participant will be interviewed by the consultant. Persons to be interviewed typically include boss (or board chair), peers, direct reports, or other stakeholders internal or external to the organization. This feedback is summarized to help the participant extract strengths and improvement areas to be used in development planning.

Organizational Climate Surveys

Organizational Climate Surveys are used to increase understanding of how employees think and feel as contributing members of their organizations. With an accurate picture of team member attitudes, company leaders can create and implement an action plan with specific solutions that address any areas in need of improvement.

Engagement Surveys

Employee engagement means better business results, including higher productivity, quality of work, and profitability. Engagement surveys are not only a great way to measure employee engagement—they also provide action steps to increase engagement and drive innovation. Engagement is enhanced when survey processes are used effectively to build a "listening organization". Employees who believe their voices are heard and opinions are considered provide a higher level of discretionary effort, contributing to higher levels of customer engagement and business success.