Whether you are new to leadership, or looking to upgrade your set of tricks and tools to create a great working culture where results thrive, these classes and workshops are for you. Many of these courses are taught within client companies, or as part of large scale development programs and are now available as part of our local, open enrollment offerings.
Leadership Academy Open Enrollment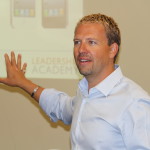 Leadership Academy development program is designed for individuals who are already leaders within their organizations, or are preparing to assume leadership roles, to take their skills to the next level.
The Leadership Academy includes three monthly group sessions  which take place in engaging and action-packed 1/2 day events. Participants leave with relevant homework assignments to continue building their skill sets and expanding their leadership capabilities
The fundamental goals of Leadership Academy are to:
Expand the management capabilities of individuals in supervisory positions
Engage managers and leaders in establishing a leadership culture in their organizations
Inspire cross-functional collaboration, networking and innovation
Link the learning and practical tools to the participant's actual workplace scenarios, giving them confidence to implement what they learn
Session One   – Leadership & Culture
Explore leadership practices and competencies critical for leadership success in the 21st Century. Individuals explore their own authentic leadership style and behaviors.
Session Two – Communicating for Results & Accountability
Learn tools for creating an environment built on foundational trust, clear expectations and accountability that lead to improved execution and results.
Session Three  – Strategic Influence & Leadership
Develop an individual leadership brand and strategic communication tools for influencing, driving employee engagement and achieving business outcomes.
For upcoming classes in your area, check our events page for more details, or contact us today.
Leading from where you are – 90 minutes
Leadership happens at all levels – each employee having an opinion and a voice to share. This 90 minute session provides participants with a common language and skill set to begin to influence the organization and share their ideas openly at every turn: Leading and influencing the organization from where they are, and not relying on 'positional authority' to be the permission to take action.
Managing Change – 90 minutes
Built on models of change by John Kotter, this 90 minute course provides a framework of action planning, and communicating for change, with an emphasis on creating buy-in and coalitions to drive strategic initiatives within the company.
Owning My Career – 90 minutes
Development planning, goal setting and achieving individual goals are important skills for many employees, though there is a tendency to delay and wait for 'development' to be provided to the individual. In this 90 minute session, participants are taught various goal-setting and action planning tools to help them guide and own their own career and development. Each participant is encouraged to set one high-level goal for the coming six month period following the course, and assigned a peer-coach from the session to help them stay focused on achieving that goal.
Motivation and Influence – 2 hours
Presenting your business case, or idea in any organization can be challenging. This 2 hour session provides participants tools and techniques to understand a person or group's key drivers and create strategic communication plans to influence action across the organization.
Delivering Dynamic Presentations –Two Day workshop or 4 Hour Skype Version
The ability to design and deliver professional presentations is a must for developing leaders. This two-day interactive workshop teaches specific skills for developing content and for dynamic delivery. Participants learn, practice and improve professional presentation skills with video and group feedback. Emotional Intelligence – 2 hours Learning to harness the emotions of others in the workplace is crucial to leadership and teamwork. This two-hour session provides an overview to emotional intelligence, and provides participants with a foundational Emotional Intelligence toolkit.
Setting Expectations and Empowering Action – 2 hours
Setting clear expectations, getting group or individual buy-in on a project or idea and beginning to take action are crucial for creating sustainable business results. In this session participants learn they are 100% responsible for the actions they take and results they obtain. This session provides participants with specific tools and begins to create a common dialogue around ownership and execution.
Having Tough Conversations – 2 hours
Following up to expectation setting and creating a culture of accountability, this standalone course focuses on having difficult conversations – the steps and process of planning ahead to have the tough conversation, and tips for maintaining respect and building trust during and following the conversation.
For upcoming classes in your area, check our events page for more details, or contact us today.