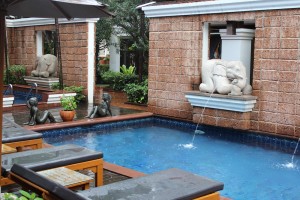 Chocolate Villa is a five-day professional women's leadership development program held in an off-site, learning environment. It is a unique combination of intensive experiential learning, discussion, exploration and reflection sessions focused on personal and professional leadership enhancement. Chocolate Villa challenges women to expand their aspirations, enhance individual strengths, and discover the confidence, clarity, and energy needed to advance in their careers and become more influential leaders.
Want to learn more? Visit Chocolate Villa's website.
Who Is Right for Chocolate Villa?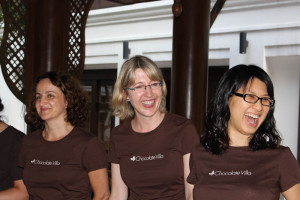 Chocolate Villa is targeted toward already-successful female leaders who are looking for a catalyst to spur them on to the next level of their professional development. Women who are open to feedback, motivated to support their own personal and professional growth, and dedicated to listening and learning will ultimately get the most out of their Chocolate Villa experience. This includes women who are:
High-potential leaders looking to step up to their next level of executive development
Considering a job or career move
Starting a new business, or expanding an existing one
Taking on new responsibilities or challenges that impact their work, family, or community
Embarking on a new phase of their career life cycle